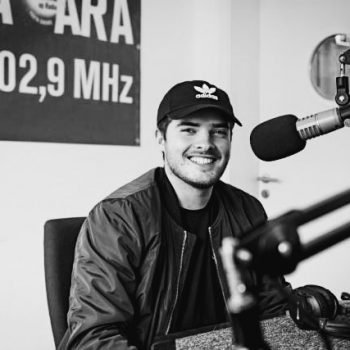 Hey! I'm Elliot Darby, 24, a Brit currently based in Germany. I present the breakfast show weekdays on BFBS Germany.
I joined BFBS in April 2019 and was detached to Cyprus for a few month shortly after.
Before joining BFBS, I presented the morning show on ARA City Radio, Luxembourg's English language radio station (yep, a bit like Radio Luxembourg).
Radio has been in my blood from a young age. I spent weekends as a teenager at my local community station and then went on to study radio at university.